About Us
Learn all about us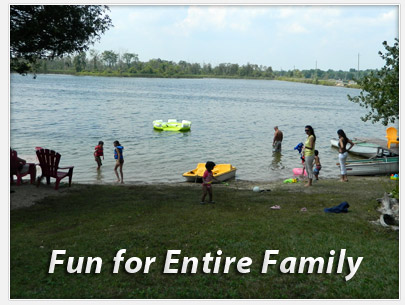 On the Prestige waters of Lake Eugenia, Hawthorn Cottages & Camping is a family owned and operated Camp Ground with Cottages on Lake Eugenia!! Hawthorn Cottages & Camping is known for its unforgettable camping memories and amazing Trout and Large Mouth Bass Fishing.
Offering its own private relaxing beach, Picnic areas, Various "Outdoor" lounge areas, Fire pits, Horse shoe pits, Boats, Canoes, Paddle Boats, Water trampoline and much more!! This is the place everyone talks about!
Close to local attractions: Fishing on Lake Eugenia, Hiking the breathtaking Bruce & Kolapore Trails, Bird watching, Cycling clubs, Horseback riding, Golf courses, Theatre, local shopping and Farmers Market. Conveniently located near Eugenia Falls & Hoggs Falls! Within minutes to the Niagara Escarpment, Beaver Valley, Blue Mountain tourist attractions! This list is merely endless!


Hawthorn Cottages & Camping offers:
Lakefront 2 & 3 bedroom Cottages
Cottage rentals available with breath taking water front views
Private 2 bedroom "Fully Equipped" Private Cottage
Fully equipped Cabin's available
Seasonal Trailer sites available
Camping sites for tents and trailer's
Immaculately kept public showers and restrooms
Cleaning station equipped with a full size sink.
Small convenience store on site
Boat rentals
Fishing Bait
Fire wood
24 hour security
Boat Launching – Free to Customers
Boat docking - Extra charges will apply on over night and seasonal docking.
We offer personal floatation vests for adults & children and no charge! We want to ensure all our guests and little visitors are kept safe. Please feel free to browse our photo gallery as our photos are updated on a regular basis.
We welcome any questions or comments you may have. Please do not hesitate to contact us directly at 519-922-1078 or through our Face book page.